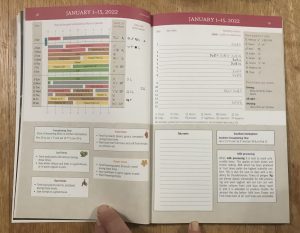 by Matthias Thun
This biodynamic sowing and planting calendar celebrates its 60th anniversary with a new, easy-to-view layout. The new-look features:
A clearer, easy-to-view layout making it simpler to plan what to do and when
More space dedicated to detailed explanations of the recommended activities
New information panels to support seasoned growers and beginners
More detailed planting, tending and harvesting information to maximize the yield and vitality of crops and plants
Solar and lunar events, plus information on planetary aspects, are given dedicated space
Dimensions are 9" x 6" x 3/8″
Weight is 10.5 oz
NOTE: IF YOU ONLY ORDER A CALENDAR WE CAN SHIP IT MEDIA RATE FOR $5 – $7.
We will credit your credit card the difference between our standard shipping fee ($16.25) and the actual cost of shipping.